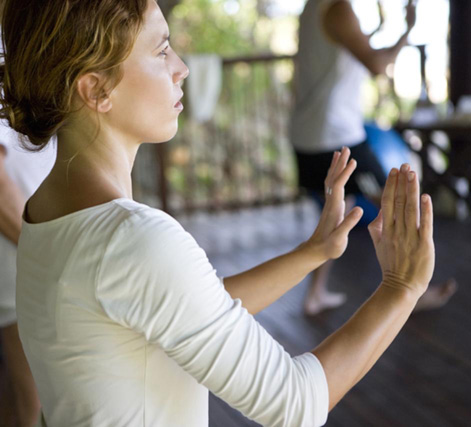 Monday Night Event: An Introduction to Tai Chi
Join us for a discussion to assess the interest level in reestablishing a Tai Chi class at the center. Visiting teacher Carol Culpepper will host a question and answer session, appropriate for both beginners and experienced practitioners alike.

Tai Chi is a unique form of "moving meditation" that calms the mind, relaxes the body and strengthens the spirit.

Tai Chi is practiced slowly and gently, ideal for people of all ages and health conditions. Tai Chi helps improve balance and focus, and through ongoing practice, can lengthen and strengthen the practictioner's quality of life.

Carol teaches in the Chang style (Chang-Tung-Sheng 1906-1986).