Open Public Meditation Hours
Our center offers a rich array of weekly ongoing offerings free to the public. No prior meditation experience required to attend. Most programs offer meditation instruction upon request. All are welcome.
Open Public Sitting Hours
Monday Evenings
First time instruction: 6:00 pm-6:50 pm via Zoom only due to Covid
Meditation: 7-8:00pm (in Main Shrine Room) via Zoom only due to Covid
Thursday Evenings
Meditation: 6-7 pm
Classes (when offered): 7-9 pm
Friday and Saturday Evenings
Meditation: 7-8 pm
Find how to get to our Shambhala Center:
We're located directly across from Haggens grocery story on Meridian St., on the 2nd floor.
Introductory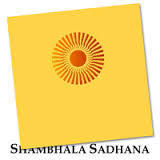 with Vicky Moyle
April 24th—December 18th
A monthly chanting practice done near the time of the Full Moon. Online via Zoom
Continue »