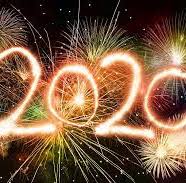 A Day of Practice for the New Year
Join us for a day of practice and bring your aspirations for the new year. For the entire community. Come for the entire day or any part. Everyone is welcome!
We can all participate in the January 5th live class of "A Year of Deepening in Compassion", led by Shambhala Acharyas.
Those who are participating in the "On the Dot" mini-retreat will have a chance to gather and practice together in advance of our second weekend with Acharya Susan Chapman.
TENTATIVE SCHEDULE
9:00 - 10:00 am Sitting meditation
10:00 - 11:15 am A Year of Deeping in Compassion talk and/or sitting
11:15 - 12:00 noon Discussion and/or sitting
12:00 - 1:00 pm Lunch (bring your own sack lunch--eat in)
1:00 - 3:00 pm Sitting meditation
3:00 - 3:30 pm Silent tea
3:30 - 4:00 pm Sitting meditation
4:00 - 5:00 pm Discussion