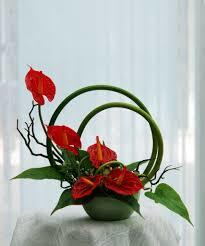 Ikebana, the Path of Flowers
with Charles Coghlan
Ancient Monastic Practice • Samurai Warrior Discipline • Modern Art Form
We invite you to join us for a springtime journey of Space Exploration. We'll travel back into the history, deep into the poetry, and forward into modern expressions of this ancient art form.
With hands-on instruction in the principles and techniques of Ikebana, master instructor Charles Coghlan will act as guide to what will likely be a rather incredible journey. Each class is a separate unit of study, designed with beginners in mind as well as accommodating those with more experience.
To register, notify the instructor by email at least two days prior to the class date that you plan to attend. The materials fee covers everything necessary for a single class. Scholarships available. To register, or for more information, email [email protected]
Instructor Charles Coghlan has studied Ikebana for 33 years and is a third level teacher of the Sogetsu School of Ikebana of Tokyo, Japan. The Sogetsu School's modern approach to this ancient art focuses on fun and relaxation.
To visit Charles' website, click here.
"Ikebana is an art of space, the space between branches, flowers and leaves.
This space is a plentiful void, projecting tension and energy."
Sofu Teshigahara, Founder, Sogetsu School of Ikebana