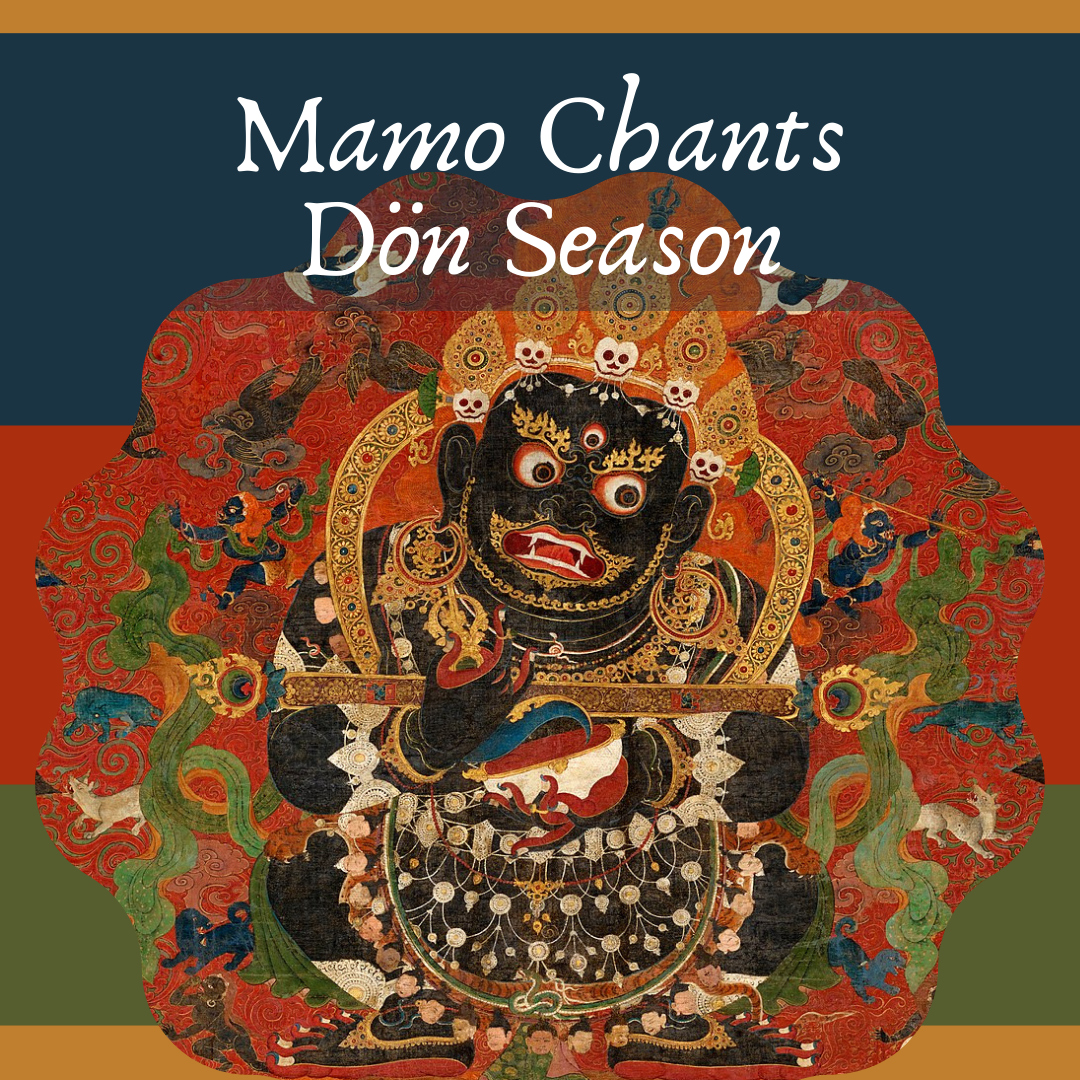 ONLINE Mamo Chants - Dön Season Practice: "Pacifying the Turmoil of the Mamos"
A traditional end-of-the-year Tibetan protection chanting practice, done nightly during the last 10 days of the old lunar year. This year, we will join the Portland Shambhala Center in their Zoom offering.
The first day of the new lunar new year—Losar or Shambhala Day—is Friday, February 12th, marking the beginning of a new annual cycle. To dispel the karmic accumulation of personal, social, and environmental chaos at the year's end, all students are encouraged to practice as much as possible in the ten-day period leading up to Shambhala Day. In particular, we are encouraged to recite the Mamo Chants together, beginning eleven days before Shambhala Day.
Mamo Chants will happen every evening online between February 1st and February 10th from 5:30-6:45pm. The Mamo Chant is an elaborate protector offering traditionally recited from the 20th through the 29th days of the last lunar month of the Tibetan year. By reciting the chant, we tune into the protector principle of awareness and reconnect with sacred outlook.
The day before Shambhala Day—Thursday, February 11th—is considered a neutral day and is a traditional time to clean and refresh one's home and shrines in preparation for the coming year.
This practice is free and open to all! No registration required.
Please arrive on time! New arrivals will not be admitted from the waiting room past 5:45pm - thank you!
Please note: Tantrikas are to supply their own Short Daily Vajrakilaya chant. Short Daily Vajrakilaya chant/practice will not be screen shared; all other chants for the don season practice will be screen shared.

Zoom Meeting ID: 937 3807 8676 | mamo
_____________________________________________________________________________
NOTE: If this ZOOM LINK above doesn't work, go to the Portland Shambhala site at:
https://portland.shambhala.org/program-details/?id=464975
For questions or technical difficulties, write to [email protected].