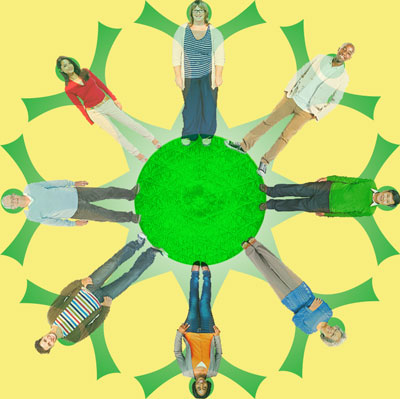 How We Communicate Matters - Mindful Communication for Effective, Kind and Vibrant Communities
with Greg Heffron
Families, friendships and communities often struggle from basic misunderstandings and unrealistic expectations which distort our communication. Instead of mindfulness — paying attention to ourselves and each other — we can easily fall into mindless communities, which take us towards more distracted, avoidant and reactive states. These patterns can feed further dramas, causing us to lose heart that communities can be healthy and help us all to thrive.
Based on the work presented in Acharya Susan Gillis Chapman's The Five Keys to Mindful Communication, this workshop will unravel some of these basic misunderstandings and offer us methods to reconnect first with ourselves, and then to those in our community. It will present the basics of Chapman's Mindful Communication to newcomers, as well as deepening the understanding of those familiar with the approach.
The program will include talks, skill-building exercises, small-group or partner discussions, an introduction to mindfulness meditation and mind-body explorations aimed at balancing body, emotional intelligence and intellect. This material is not only for larger situations. It applies equally to the everyday conversations, including family, friends, and romantic relationships.
COST
EARLY BIRD DISCOUNT! $125 until January 15, 2020
$165 after January 15, 2020
TO REGISTER GO TO THE GREENZONE TALK WEBSITE:
http://www.greenzonetalk.com/product/feb-1-2-bellingham-wa-how-we-communicate-matters/#tab-description
LOCATION
Bellingham Shambhala Center
2825 Meridian, Suite 201
Bellingham, Washington 98225
(2nd floor, across from Haggens grocery)
About the Teacher
Green Zone Institute Executive Director Greg Heffron was the first certified teacher of Mindful Communication authorized by author and Buddhist teacher Susan Gillis Chapman. He has been teaching Mindful Communication workshops since 2009, and has been a mindfulness meditation teacher in the Shambhala Buddhist tradition since 2005. In 2005, he apprenticed with senior Mudra Space Awareness teacher Craig Warren Smith, and became authorized to teach this unique mind-body meditation technique (http://mudrainstitute.org). In 2007, Greg co-taught with Smith to fourth year students in the Dance Division at the Julliard School in New York. Has taught Mindful Communication and Mudra Space Awareness in Holland, Belgium, France, Poland, Ukraine, Canada and across the US. He coaches individuals, teaches workshops, and consults with businesses and organizations like Shambhala Mountain Center, Dechen Choling Buddhist Retreat Center and others.