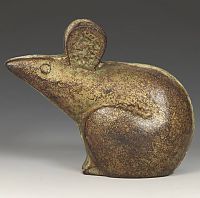 Shambhala Day Celebration 2020 ~ Welcome the Year of the Iron Mouse!
Join us for our annual Pot Luck celebration of the Tibetan New Year!
We will gather together to welcome the new Lunar Year of the Iron Mouse.
Instead of our usual Monday Night Open House, we will celebrate Shambhala Day (first day of the Lunar New Year) on February 24th.
PLEASE NOTE the earlier start time of 5:30 pm

ALL are welcome!
We will gather in the Community Room for food and conversation, toasts, fundraising, and a traditional reading of the I Ching for the New Year.
Please bring a potluck dish to share in this festive evening!
Tentative Schedule for the evening:
5:30 pm - Sitting meditation
6:00 pm - Celebratory broadcast/Fundraising
7:00 pm - Pot Luck Dinner (bring something yummy!)
8:00 pm - Throwing of Center's I Ching for Year of the Iron Mouse
Clean up
SHAMBHALA DAY (Tibetan LOSAR) marks the beginning of the New Year, and represents one of the most important traditions of Shambhala Buddhism. Based on the traditional Tibetan New Year's celebration of Losar, the day is calculated according to the Tibetan lunar calendar, and changes every year to coincide with the annual lunar cycles.
It is a time for us to express the wealth and richness of our spiritual and cultural heritage. Shambhala is an ancient tradition that is rooted in the longing we all have to be completely authentic and to live in a society that cultivates our true expression as human beings.
You are invited to join the Bellingham Shambhala community in welcoming in the new Tibetan year – that of the Iron Mouse.