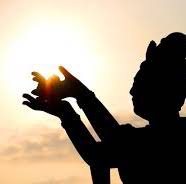 The Bodhisattva Vow - Class to Explore and Prepare
with Jenny Warwick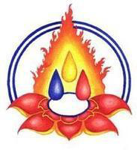 The taking of the Bodhisattva Vow is a deepening commitment to work on behalf of relieving the suffering of all sentient beings.
The Bodhisattva Vow is an aspiration to dedicate oneself and all that one does to the benefit of all sentient beings. It is further commitment to put others before oneself and to work wholeheartedly for their benefit--taken by practitioners who have already taken the Refuge Vow. The basis of this vow is the aspiration to develop friendliness, compassion, and genuine insight through the practices of the six Paramitas and to undertake the view and practice of a Mahayana bodhisattva.
This class is appropriate for anyone who has taken their Refuge Vow and is interested in learning more about the tradition of the Buddhist Bodhisattva Vow.
Participation in this preparatory class is essential for those intending to take their Bodhisattva Vow in February with Acharya Richard John.

Reading and studying the appropriate sourcebook will be part of the class. The cost of the sourcebook ($22) is included in the registration fee and will be provided as soon as you register:
The Bodhisattva Vow Sourcebook